April 27, 2006: Nintendo has just released the name of their newest console, codenamed Revolution. April 28, 2006: The entire internet bursts out laughing, jokes about the "Wii" (pronounced "wee") abound and fans of the big N let out a collective groan. Why, of all the possible names, would Nintendo choose a name that's a joke? And it only went downhill from there. Once the Wii was released, there were endless "do you wanna play with my Wii (wee)?" jokes. Nintendo fanboys everywhere were giving the big N dirty looks while trying to convince people that it was cool name. But everyone was still wondering, why did Nintendo name it that?
            Fans were excited about the "Revolution", the first pictures showed a sleek, black tower of awesomeness with blue light from heaven emitting from the disc drive. And why else would Nintendo codename something the "Revolution" unless it was something huge?  Sure, Revolution wasn't the best name either; it's a bit too long and hard to translate, not to mention presumptuous, but it was cool. But for the love of Mario, why the Wii? Why use a name that they knew people would make fun of?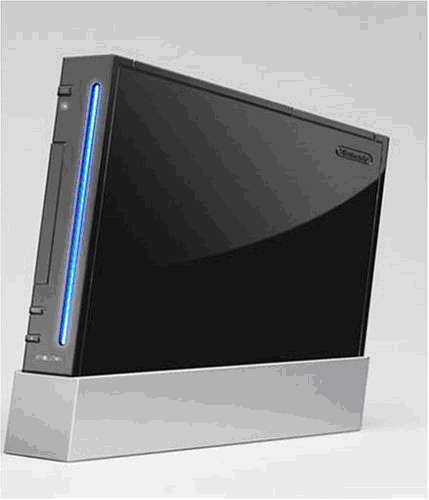 Well, let's get one thing straight; they knew what they were doing. For years, Nintendo has beaten the competition, despite first appearances, because they know their audience. In fact, they probably know us better than we know ourselves. Despite some missteps (I'm looking at you Virtual Boy), Nintendo has always come out on top, despite the odds. Think about it for a second, the NES (Nintendo Entertainment System) reignited the games industry, the Game Boy made it easy to own a handheld console, and the DS helped popularize touch controls. Each of these systems had stiff competition from consoles that were technically superior, but each one prevailed with sales that rocketed past the competition. And as we know, history repeats. At the time of writing, the Wii has sold about 95 million units, compared to the Xbox 360's 66 million units and PS3's 62 units. So the question remains, why did they name it the Wii?
            No, it wasn't because they thought it was funny (at least I hope it wasn't that). They wanted something short, universal and meaningful. If they kept the name Revolution, people would most likely abbreviate it anyway, and translating it to other languages would be problematic to say the least. Wii never needs to be abbreviated, can easily be translated to other languages, and is meant to sound like the English word "we".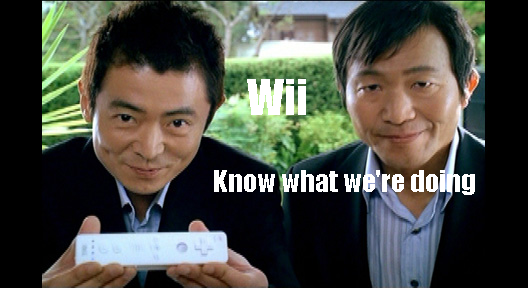 Let's focus on that last point. Nintendo wanted this new console to be a family thing. By removing the traditional controller, something confusing to newcomers, and replacing it with a familiar object, the remote, they were hoping to involve people who wouldn't normally even consider playing games. Now Mom, Grandpa, and even your crazy aunt wanted to play bowling.  People everywhere enjoyed the simple gameplay of golf, bowling, tennis, baseball and boxing. Even without ever having picked up a controller, anyone could play the simple games the Wii offered. Then factor in online play and classic games available through the Wii shop, and Nintendo had one of the most social consoles ever.
            Despite the numerous jokes, Wii describes the console well. Not only does it emphasize playing together, the unique spelling is meant to appear as if two people are standing next to each other, or the Wii's unique controller. Sure, it's not the best name, and it's likely going to be the butt of jokes for some time to come, but it's different and memorable. Nintendo's never been known to go with the grain, and neither do their products. They're different, and what some would call inferior, but that's why Nintendo has succeeded. By consistently providing experiences different from all the others out there, they've amassed a rabid following of both hardcore and casual gamers. Once again, time has proven that Nintendo knows what they're doing, even if we don't.