Etrian Odyssey Untold: The Millennium Girl is a new game from Atlas in the hardcore Etrian Odyssey series.  This title is actually a remake of the first game, with a whole lot of enhancements.
For those new to the series (like I was before playing this game), it is a first person dungeon crawler RPG, similar to the rather old school Wizardry games from the 80s.  With a fair amount of modernization, and a Japanese flair.
One of the things those older games required was meticulously careful hand drawn maps.  To celebrate this, the Etrian Odyssey series uses the DS's bottom screen and requires you to draw your own.  It's rather ingenious, honestly.  For a hardcore RPG lover, it's a dream come true.
I am about half-way through this game, and I have done almost nothing else but play it non stop (besides work and family, of course) for about a month now.  It is just incredibly long, with a ton of content.  I would estimate at least 60 hours before I am done, at this rate.  It is also incredibly challenging at the higher difficulty levels.  (Picnic isn't for 'real' gamers.  ;))
This game is rated 'T', and I think it deserves that rating.  I have seen the use of the words 'D*mn' and 'H*ll' used in both text and voice-overs.  There is also alcohol and tobacco use, and the player can choose drink alcohol in certain story events.  There are also a few characters who wear revealing clothing, though thankfully not player characters.  The game even makes fun of the fact that female warriors would wear armor... by poking fun at a lady who joins you for a quest who wears skimpy outfits.  You have the option to ask her if she is cold.  :)  It's also somewhat of a repeating gag, as well.  I have enjoyed the banter of the characters quite a bit so far.
When you get the digital copy of the game, naturally, you only get the game, and cannot share.  This isn't as bad as it sounds, since the game has only one save slot, but that's still the case.  One thing to point out, though, is that digital 3DS games can backup their saves to SD card via the official firmware feature.  So that can actually be a pretty handy perk that makes the digital version worth considering.
On the other hand, the physical copy, especially for pre-orders and first-run purchasers, do get a pretty nice perk as well.  While I always enjoy having something I can hold in my hand when it comes to games (old fashioned, I know), they also give you a neat, if a bit short, picture book, and also an audio CD!  I have always been a huge fan of game music since I was a kid, and I still am.  My poor kids... anyway, I really enjoy the music in this game, and the samples included on the CD are really well done.  It's not a full OST, sadly, but what is included is all music I have enjoyed quite a bit from the game so far.
So, without further adieu, here are the pics: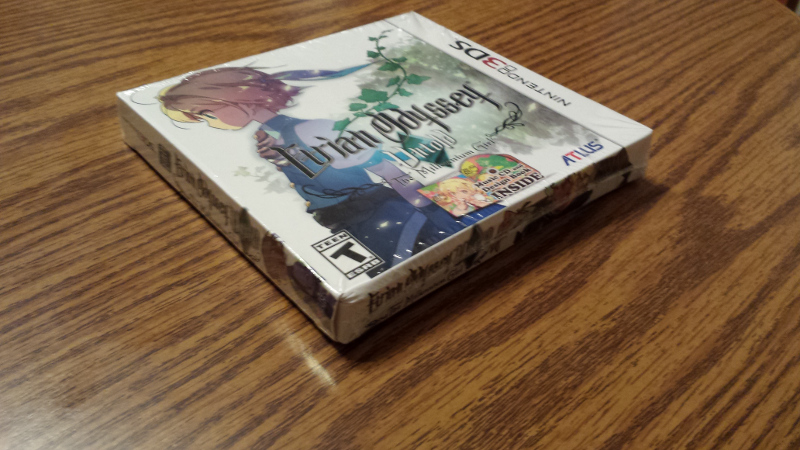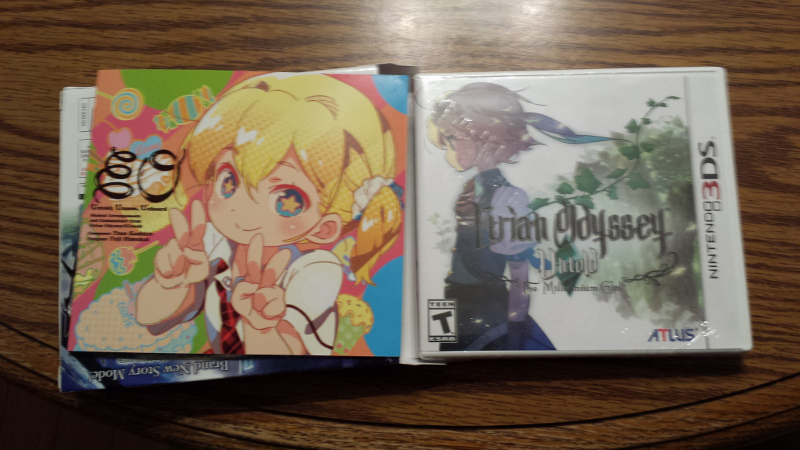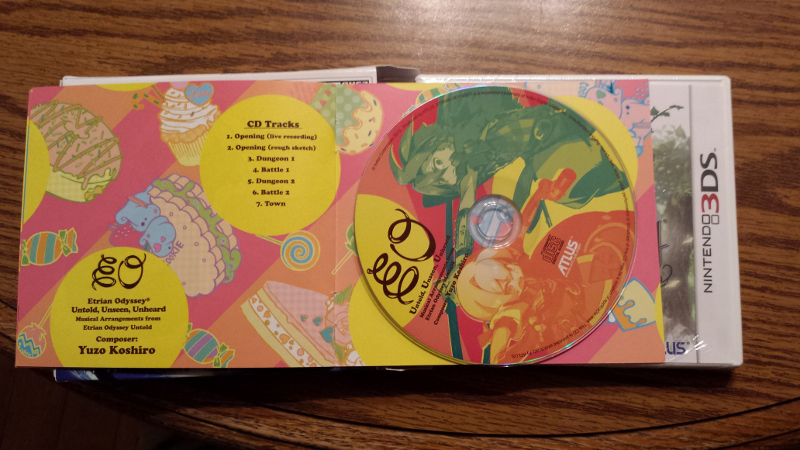 There is a demo of this game on the 3DS eShop available, and any progress you make can be trransferred to the full game, so there is little risk checking it out.  If you are curious, I would say it is worth it!  I expect a full review to come sometime next month.
IBJamon