The new series has a name. And it has a ship.
They released a teaser at comic-con, and I'm excited for it. They've said the CGI is not final, so it will probably undergo revisions between now and premiere, but here it is!
The model itself clearly needs some refinement, but I'm really digging the Federation/Klingon mashup of styles. It also looks like some of the Phase II concept art.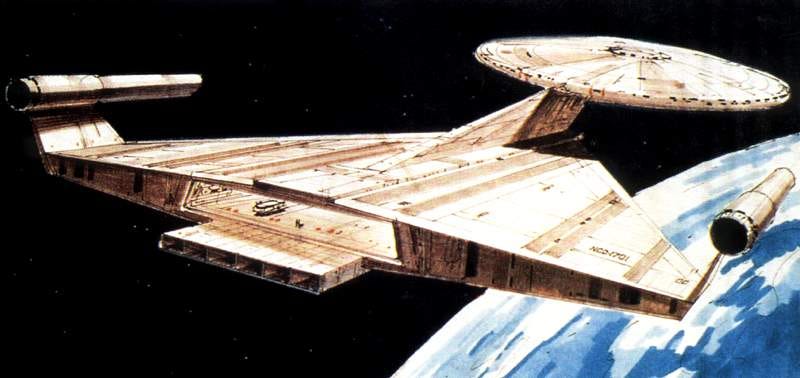 So, thoughts? The registration number seems to indicate pre-TOS, but it's not impossible that this is a reused number or a re-fit ship. I'm also interested that they chose to show it launching from an asteroid instead of, say, Utopia Planitia. The number is 1031...perhaps Section 31 is involved?
Maybe I'm overthinking it. Maybe I'm just giddy that this is the first Star Trek series I will get to witness live as it comes out since Voyager (My parents refused to let me watch Enterprise, and I was all of 7 during the Voyager episodes I saw).