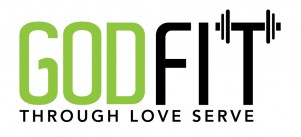 Thank you Bohlsen Group for sending us this book to review!
John Hayden is a Christian certified fitness trainer that uses his skills to train others to stay fit and glorify God. The goal of Godfit is to challenge believers to be both spiritually and physically well. If believers stay healthy, they can live and serve others longer. This 117 page book is broken down into a six week program that has both exercise routines and devotional questions.
Before you begin, you should make sure you have the required equipment including dumbbells, kettlebells, and a Bible. The book also recommends using a photo of yourself for inspiration. There's a core strength assessment that is highly recommended to complete in order to gauge your fitness level. There is a spiritual questionnaire to evaluate your religious life as well.
Each workout is between twenty and thirty minutes long. There are various warm-up and cool down routines to choose from. If you're unsure of how to do an exercise, there are video examples on http://www.godfit.com. The videos are password protected but the password is in the book (page 5).
Each week has a spiritual theme including: Solitude, Meditation, Prayer, Simplicity, Study, and Service. There are many convicting devotional questions to make sure you are growing spiritually as you tone your body. There are prayer examples as well to give you the strength and the faith to become a better follower of Christ. Praying for strength is a good idea since the exercises get more challenging throughout the book. Thankfully the book gives you a list of ten exercises and lets you pick which ones to do with the option of skipping a couple.
I like the included list of energetic Christian songs to work out with. I was happy to find out that many of them were free to listen to with my Amazon prime membership. :) Towards the back of the book there are some healthy meal and snack ideas. There is also a leadership guide with outline and group activity suggestions.
If you looking to workout by yourself or with a group, Godfit offers a unique approach that will help you strengthen both your faith and your body. The Godfit website sells the book along with shirts and stickers. You can get the book on Amazon for the same price, but the shipping will be cheaper if you're a prime member or have other items to buy to qualify for free shipping.

(Amazon Affiliate Link)