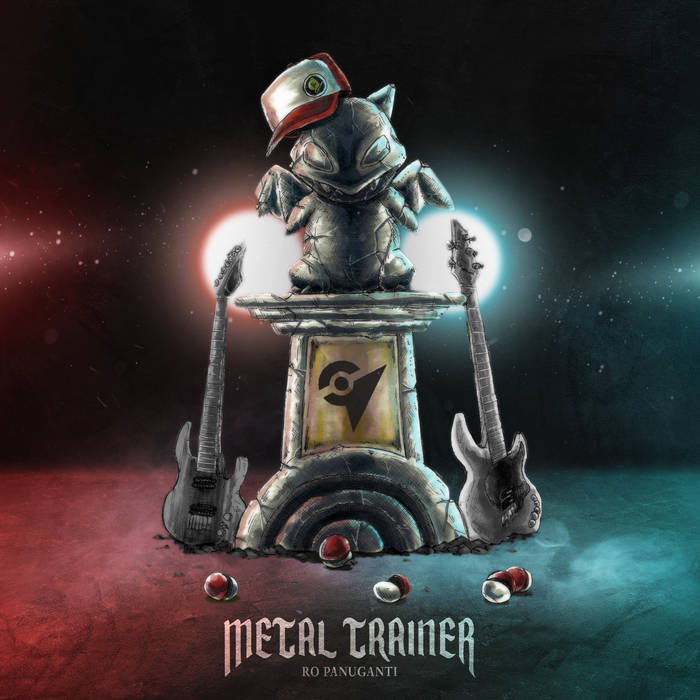 Thank you Materia Collective for sending us this digital album to review!
The Pokémon franchise has been around since 1996 and has been producing best-selling games almost yearly since then. I started with the first generation of Red, Blue, and Yellow games. Ro Panuganti, who specializes in video game covers, takes tunes from the Red and Blue games and puts a heavy metal spin on them. The end result is a nine-track digital album that provides over twenty-five minutes of heart pumping music to catch Pokémon to!
It's been years since I've played Pokémon Red/Blue, but I still recognized the first tune, Pokémon Master, right off the bat. It's the theme song, electrified! The second track named Viridian is the Viridian City music overhauled. The guitar playing is fantastic! The third track, Wild Encounter, has some nice sound effects and really spruces up the wild Pokémon battle music. Pokémon Hospital begins with a lot of background noises including chatter and ER machinery before revealing a soothing remake of the Pokémon Center music. The Mt. Moon track is true to the source material and keeps the sense of danger and the thrill of exploration. The sixth track, Cerulean, takes the upbeat city music and jazzes it up a bit. I wonder how many people would recognize it if it was set as hold music?
The seventh track, Lavender, is the longest track at nearly five and a half minutes long. I must say I like this version much better than the original game's town music. The mysterious mansion music is the eighth track dubbed Mansion. Again, this rendition improves upon the original in my opinion. The final track, Gym Battle, is a souped up version of the iconic Gym Battle music.
This album is available digitally for $7 on multiple platforms and audio formats. It's worth picking up for fans of old school Pokémon games and heavy metal.