Fight ferocious threats in brutal, unforgiving combat, slashing and tearing the limbs off your opponents to steal their equipment.
---
To uncover the truth behind your whereabouts and rouse the legendary Wind Fish, explore Koholint Island and all its trap-ridden dungeons.
---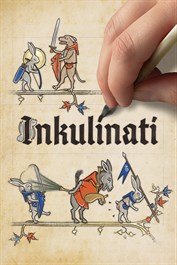 InkSplosion is an arcade delight that is simple to learn, yet hard to master, thanks to endless levels.
---
Get ready for high-speed, stylish 2D side-scrolling action like never before.